First Bank Vice President, Andrew Lyons, local attorney and dinner speaker, Frank Thigpen and the chairperson of the Moore County Community Foundation, Russell Suggs join forces to discuss the upcoming dinner to be held at the Pinehurst Member's Club on Oct. 24th as well as share their stories about this years recipients, Hugh Bingham of First Bank and Friend to Friend Executive Director, Anne Friesen.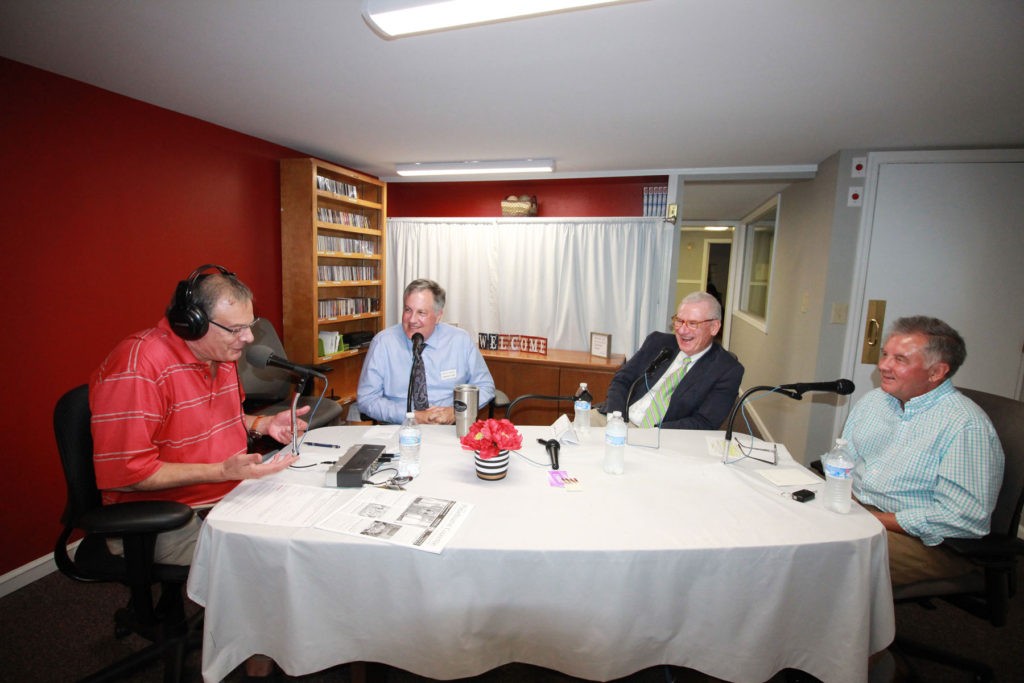 The Moore County Community Foundation is a growing family of philanthropic funds, source of grants for local causes and partner for donors. MCCF was founded in 1991 and is led by a local volunteer advisory board that helps build community assets through the creation of permanent endowments, makes grants and leverages leadership – all for the benefit of Moore County.
The MCCF, through the NC Community Foundation, makes it easy to become a philanthropist, whatever your means or charitable goals. You can open an endowment for your favorite cause at any time – or contribute to an existing fund in any amount.
The MCCF board advises the Moore County Community Fund, the unrestricted community grantmaking fund, to support local needs. This competitive grants program is held annually. Because advisory board members live and work in Moore County, they can leverage resources to help meet local needs and access opportunities.
https://www.nccommunityfoundation.org/communities/sandhills/moore-county