The Moore County Chamber of Commerce was incorporated in March 1967 under the leadership of several visionaries. They found it critical to provide unwavering support to the growing business community in Moore County, and for 50 years, the Moore County Chamber (MCC) has done just that.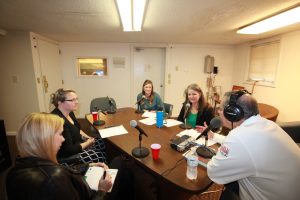 Throughout the past half century, a lot has changed when it comes to owning small business. From the building, and permitting side of things, down to the informational resources used, marketing, employee management etc. The term 'Chamber of Commerce', was once a household name. Now, becoming a member of a business association such as this, is merely a choice. Chambers all over our nation strive to remain relevant in an ever-changing economy. One in which there is never enough time. So how does the Moore County Chamber meet the needs of our unique business community today? Through dedicated work, the MCC Staff keeps tabs on the pulse of the business community.
With a mission to 'Foster a Vibrant Business Community', programs and events are under consistent evaluation. With an eye on the needs of its members, the MCC Staff works to keep topics relevant, and strive to maximize the return on investment. Multiply networking opportunities exist each month, from the Small Business Networking Luncheon, to Human Resource Executive Association; a monthly luncheon hosted by the Chamber for professional development in the HR sector, the MCC Staff adjusts accordingly.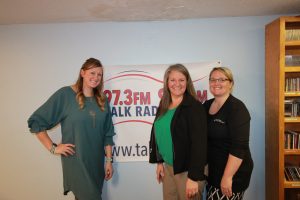 In 2018 the Moore Young Professionals welcomed roughly 20 new members to its network, and has big plans for growth, philanthropy, and fundraising. Moore County Leadership Institute (MCLI) kicked off its 29th annual class this January with a 2-day retreat. MCLI is a program that fosters enhanced leadership and personal growth, a commitment to learning more about Moore County, and graduates often reference the professional network that uniquely exists in MCLI. With 2018 well underway, the MCC Board of Directors and Staff are in the ongoing process of planning strategically for the years ahead. With 50 years celebrated and a renewed energy, the Moore County Chamber looks forward, excited about the future and all of its successes.
This 45-minute segment with All Things Moore County, hosted by Bill Sahadi, will give you some insight to the Chamber of Commerce, of today. A mobile, dynamic organization, focused on the people of this great community. Thank you for listening!