The Pinehurst Candidate Forum is scheduled for Tuesday, Oct. 17th at the Village Hall. Bob Barmore discusses what is on the docket for that evening as well as general voting changes and tips. The event will feature all 3 Mayoral candidates and the 5 candidates running for two seats on the Village Council.
https://ww.vopnc.org/ourgovernment/live-stream
WOMEN OF THE PINES
President Barbara Summers is joined by committee heads, Beth Van Vooren, Kate Len, Mary Hilgenberg To discuss the upcoming fundraiser (Bake Sale & Bling) on Saturday, Oct. 1st as well and numerous upcoming events thru April 2024.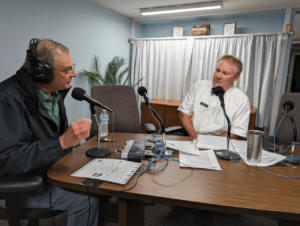 The Bake Sale will be held at the Sandhills Women's Exchange at 15 Azalea Rd. in Pinehurst. The Women of the Pines raises money all year round to solely benefit non-profit agencies in need of funds. Women of the Pines was founded in 1974 so 2024 marks their 50th Anniversary of being great caregivers to Moore County.
Info: www.womenofthepines.org