There is a lot happening at the Sandhills Community College!
Our guests represent a few of the many facets of the College as it grows and emerges into one of the most iconic forces in Moore County.
Lindsey Farmer – Director of Veteran Affairs
Johnathon Garrison – Sandhills Promise Program
Rose George – Director of Creative Living Lifelong Learning Institute – Continuing Education
Ran Riggin – Director of Recruiting
Aaron Denton – Athletic Director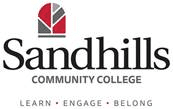 The College was chartered in 1963. Sandhills Community College is accredited by the Commission on Colleges of the Southern Association of Colleges and Schools.
These passionate spokespeople explain why there is something for everybody and every generation in Moore County.