Two local Moore County women share their stories of their personal experience with SCAD.
Julia Brokmeyer, a past guest on our show, and well known in our community as the founder of Moore Choices, and Katie Wylie, a nurse practitioner for Pinehurst Medical Clinic's Gastroenterology Dept. both suffered heart attacks within one year of each other. Both ladies are young mothers without a history of heart disease, high cholesterol or excessive plaque, yet they both endured a type of heart attack referred to as SCAD. It is not a well know type of heart attack and their insights are valuable to all.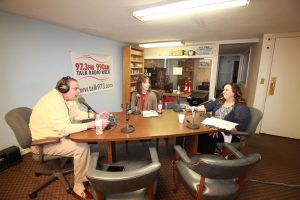 SCAD is…
Spontaneous Coronary Artery Dissection. In a nutshell, during SCAD, a sudden tear occurs within the layers of one or more arteries to the heart. This tear blocks blood flow and causes a heart attack. Unfortunately, SCAD may also lead to cardiac arrest and sometimes death. SCAD is the #1 cause of a heart attack in women under age 50 as well as the #1 cause of a heart attack in women who are pregnant and new mothers.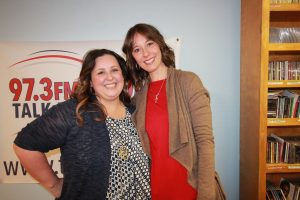 Their personal story lends a great hand to better understanding this type of health risk, and their new friendship and shared experiences will create a long time bond between these two fine ladies.