Author and Chairman of the Board of the Father Capodanno High School, Michael Erwin, is our guest.
Mike is one of the most passionate and charismatic speakers we've ever had on our show.
His passion for students and for the Catholic Church becomes instantly self-evident.
Mike talks about his own upbringing; his education; his process of evolving and his transformative message for today's students, between the ages of 14-18, is something every parent should hear.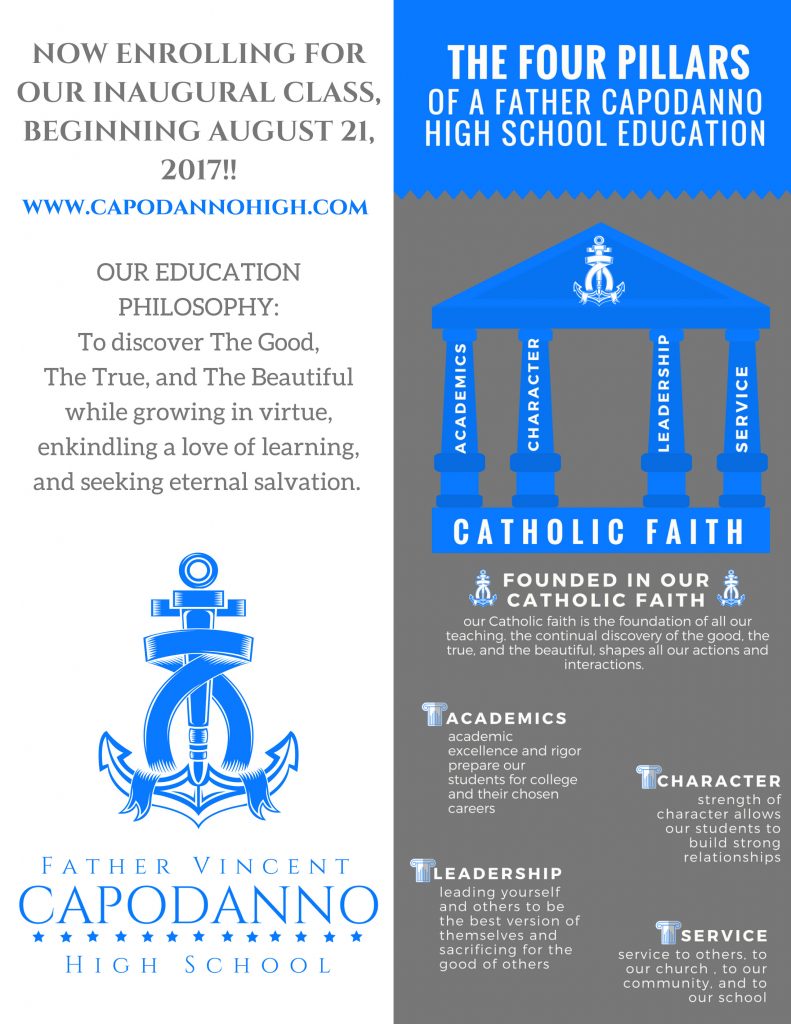 Father Capodanno High School is having an Open House on Monday, Aug. 6th -5:30 p.m. – at their Vass location. (Hwy 1) prior to the kick off of their 2nd year of existence.
Mike directly addresses what a life of service and helping others can do for each individual and why an education with those building blocks is essential to each student specifically, and to our world at large. It's not just his words that resonate, but his actions and what he is doing in his everyday life.
www.capodannohigh.com <https://www.capodannohigh.org/
http://www.thepilot.com/news/new-catholic-high-school-opens-in-southern-pines/article_6aeb93d0-874d-11e7-bc69-cb4ca8dc3139.html