www.weymouthcenter.org
555 E. Connecticut Ave.
Southern Pines, N.C. 28387
910-692-6261
Guests:
Kathryn Talton – President of the Board of Directors & Publicity Chairperson
Katie Wyatt – Fundraising Co-chair & Music Committee Chair
Dorothy (Dottie) Starling – Board Member, Librarian, Archivist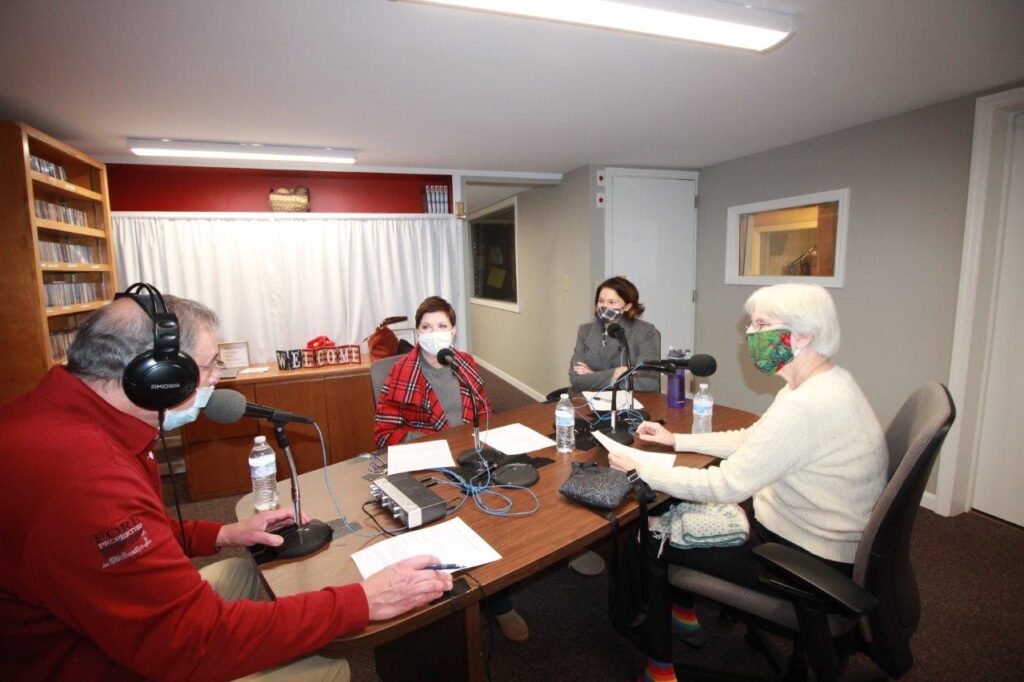 The story of Weymouth is a continuous narrative of conservation, literature, music, and hospitality.
"Around Easter in 1904, a Pennsylvania industrialist and sportsman named James Boyd stepped off the train to spend the night in Southern Pines with his family. He took a carriage ride to have a look at one of the last stands of original longleaf trees. Both sportsman and naturalist, he quietly purchased 2,000 acres and set about constructing his winter home he named Weymouth, after his favorite estate in England. He had no idea the transformation he enacted." –James Dodson (OurState Magazine)
In order to preserve and protect the Boyd House and its beautiful surroundings, Friends of Weymouth was chartered as a nonprofit corporation in 1977 and purchased the home and grounds in 1979 to establish a cultural center.
Today the Weymouth Center stands as a beacon of the history and culture of Southern Pines and the important role the Boyd family played in the evolution of Southern Pines.
The conversation from these three passionate ladies details all that the Weymouth Center has been to the community and what it is today with the hopes for what it can continue to stand for as we move forward into 2021 and beyond.
Bridge Campaign Print Sale at Eye Candy Gallery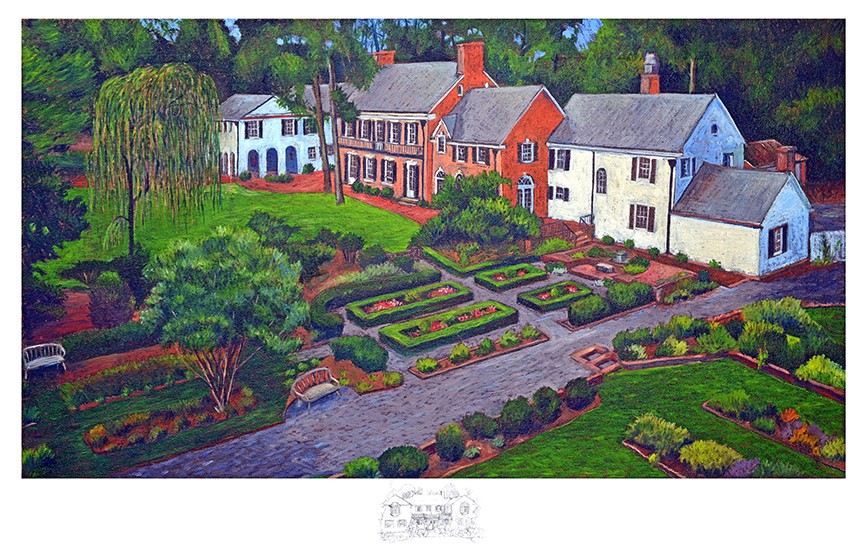 Local artist Frank Pierce has generously offered this print (12 x 22 inches) of his gorgeous painting of the Weymouth Center for part of our Bridge Campaign.
If you're missing Weymouth or want to tap into the writing magic of the Weymouth Center, this would be a great addition to your studio. There are only 100 of these, each selling for 100 dollars and 100 percent of the proceeds go to Weymouth. If you wish to have it framed at Eye Candy Art Gallery & Framing, 15% of the proceeds of the framing go to Weymouth.
Each person who buys a print is automatically entered into a drawing for the original painting. Eye Candy Gallery – 910 246-2266