Dr. John Dempsey has been the President of Sandhills Community College since 1989.
In that time both the college and Moore County has undergone vast changes.
John discusses new programming at the college to accommodate the ever changing lifestyles and educational requirements of many who live and work here.
His observations about our current day life situations and his perspective over his 31 year tenure makes for a compelling conversation.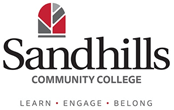 171 Kennedy Hall
3395 Airport Road • Pinehurst, NC 28374
910-695-3995
sandhills.edu
Online Fast Track Program – Ryan Riggins – Dept of Recruiting – 910 246-5365
Fast Track
Allows for the completion of an Associate in Arts degree in as fast as one year.
Especially good for transfer students — can mean the earning of a bachelor's degree in three years.
Classes are online and take five weeks to complete. Can take two classes each five weeks.
Classes begin virtually every month.
Program is approved for Financial Aid and Veteran's Benefits.
People can enroll now.
Upcoming start dates: May 27, June 9, or July 1.
Curriculum/College Credit Summer Semester
All class delivery will be online
Sessions begin May 27 and June 30
New students can apply online(sandhills.edu) and orientation will be online
Returning students can self-register using self-service
Continuing Education Summer Semester
Classes begin as soon as May 12 and throughout the summer
Many will have face-to-face class delivery with safe social distancing implemented
Other classes have been adapted to online delivery
Ed2Go has been hugely popular during the quarantine. Classes begin each month and hundreds of classes are available.
Check the Continuing Education section of sandhills.edu for class listing.